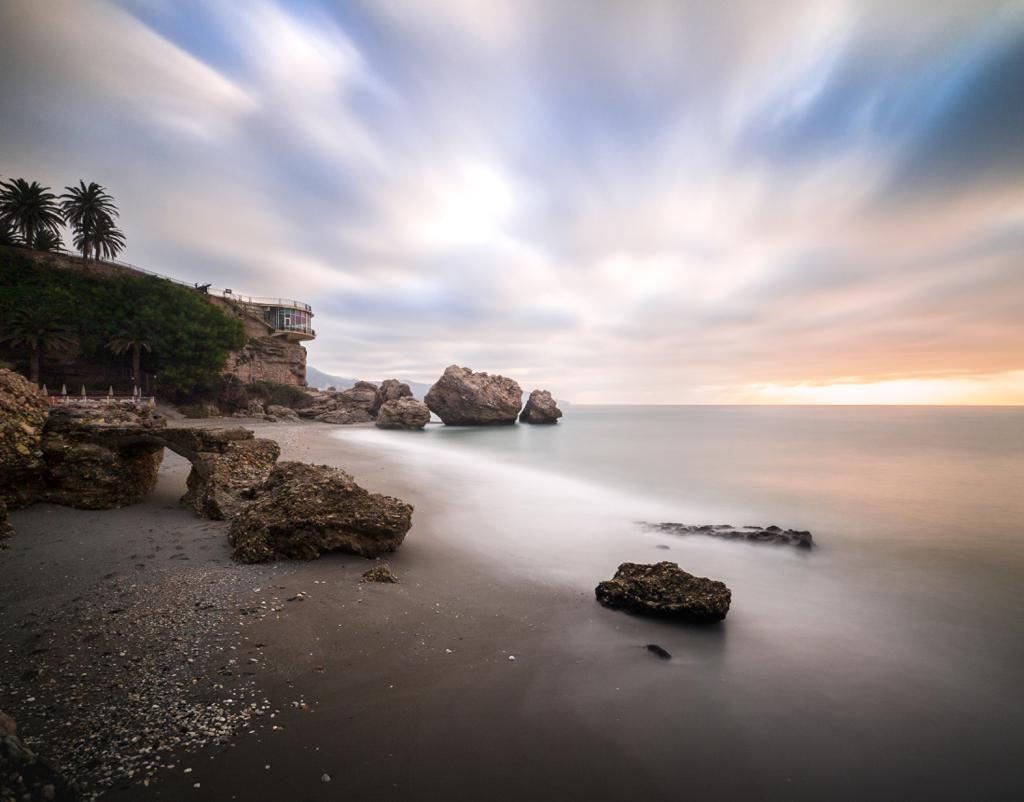 Nerja is the most beautiful town on the Costa del Sol, and one of the main reasons is its beaches.
With more than 13 kilometers of coastline, Nerja has a multitude of beaches and coves of different sizes and characteristics, some with a multitude of hotel services and shops and others more virgin where you can enjoy the natural setting of the Costa del Sol.
Here is a ranking of the most charming beaches in Nerja to visit on your vacation:
5. La Torrecilla beach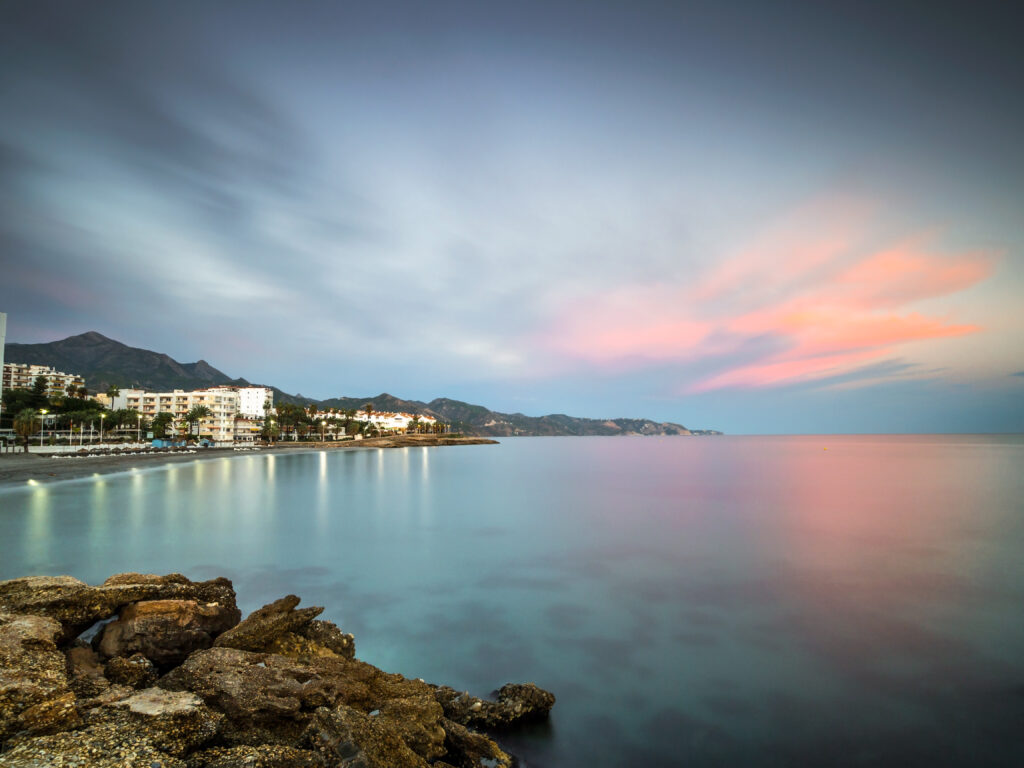 This beach located in the western area of ​​Nerja is characterized by its ease of access from the town and by the services of hotels, bars and restaurants that are on the beach. In 2018 it was awarded the Q for Quality and currently has the Blue Flag that certifies the quality of bathing waters.
4. El Playazo beach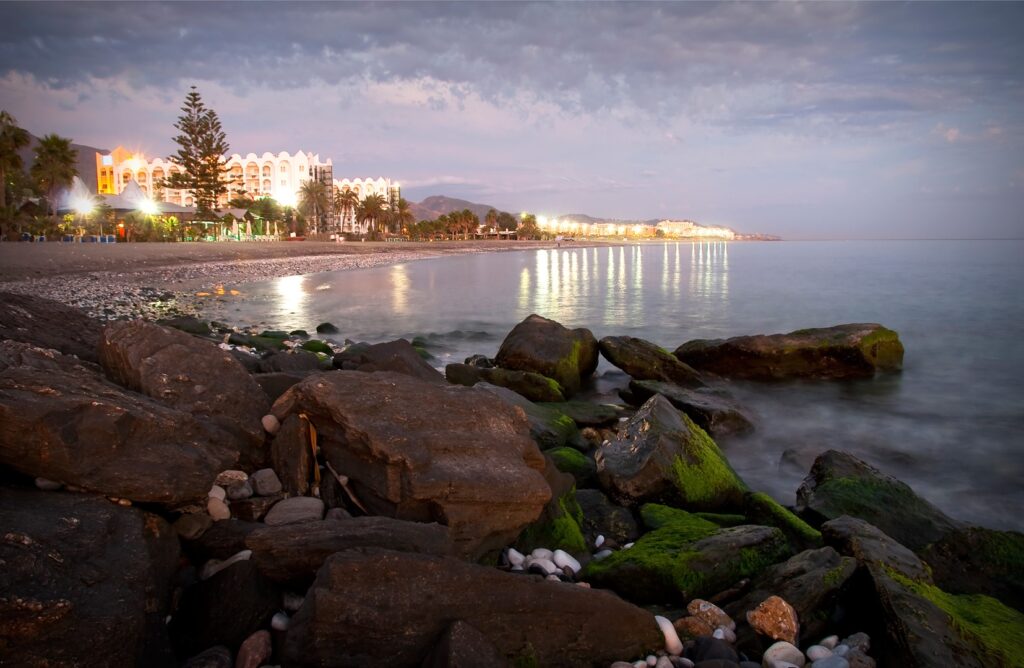 It is the longest beach in Nerja and where you will always find a hole, even at times of greatest influx of tourists. It is located at the western end of the town and is located in an area of ​​plots and crops that give it a different charm from the rest of the beaches. On this beach it is not an inconvenience to go by car as there is easy parking. You can also find some typical beach bars.
3. Maro beach
This beach is located in Maro, a district of Nerja. It stands out for its crystal clear waters and its wonderful surroundings: the cliffs of Maro. It is one of the most natural beaches in the area. It is ideal for diving or for a kayak excursion.
2. Calahonda beach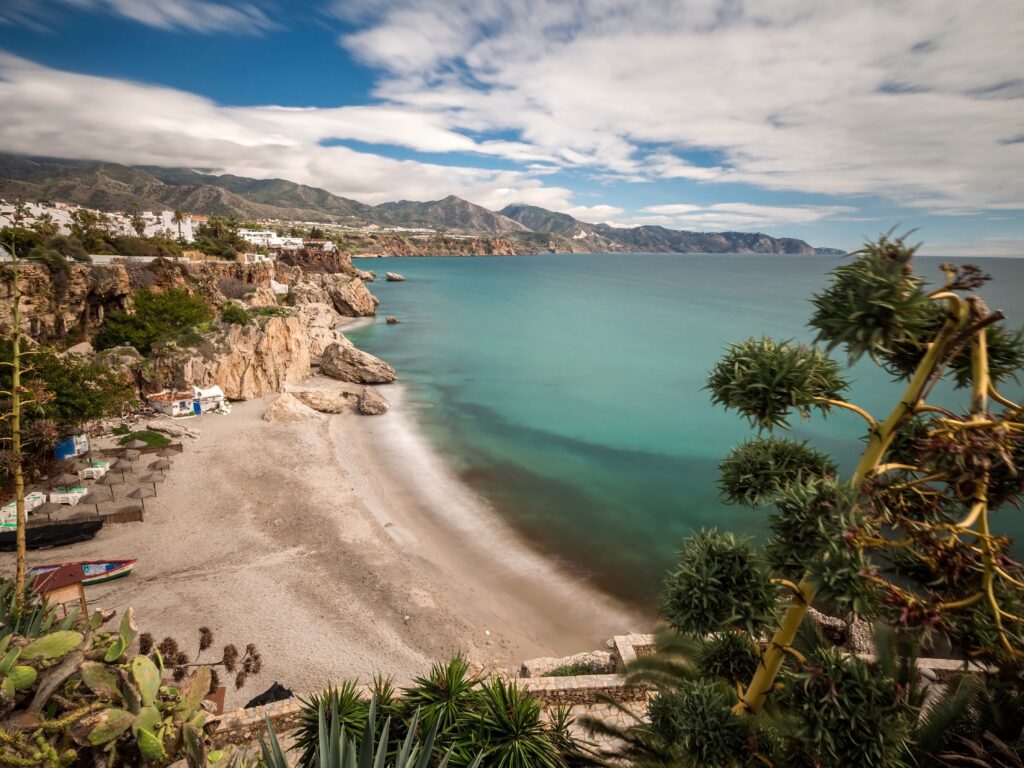 This small beach (120 meters long) stands out for its extraordinary location in the center of Nerja, next to the famous Balcón de Europa. It is one of the most photographed beaches in Nerja and also one of the busiest in the summer months. If you are going to visit it, do not forget to take a photo in the "Boquete de Calahonda", at the beginning of the access to this wonderful beach.
1. Burriana beach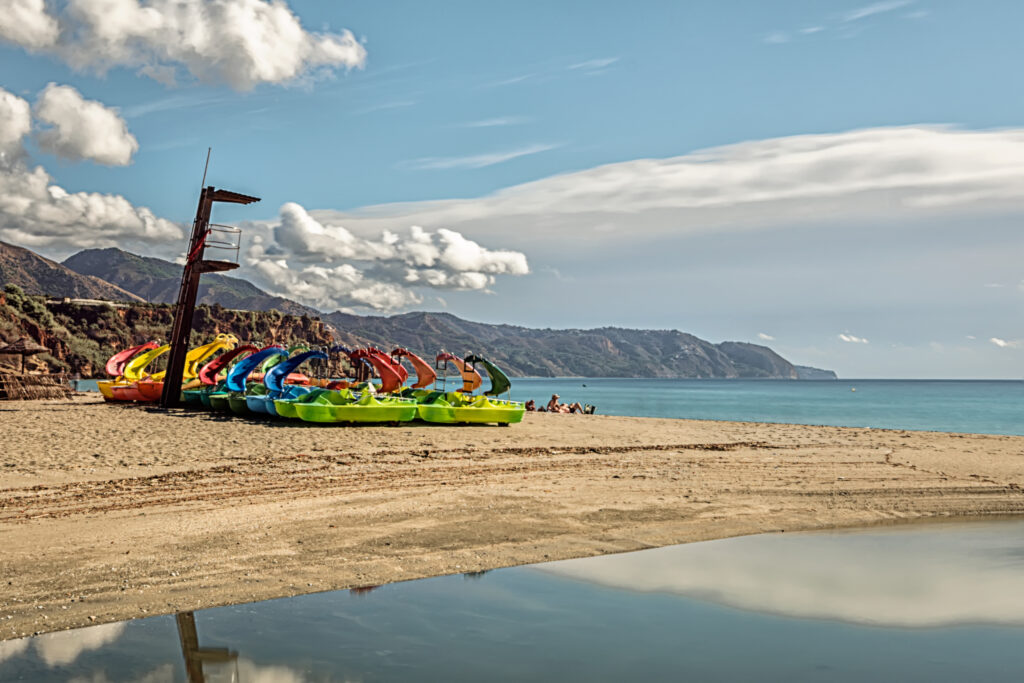 Burriana Beach is, without a doubt, the best beach in Nerja. It is the most equipped beach and where you can do more leisure activities: kayak rental, parasailing, pedal boat rental… You can also eat at some of the best restaurants, among which the famous Chiringuito Ayo stands out, where you can enjoy the best paella in the area. Burriana Beach has been awarded the Blue Flag that certifies the quality of bathing water and services.
If you want to live the best holidays in Nerja, you can stay in apartments located just 400 meters from Burriana beach, the best beach in Nerja.